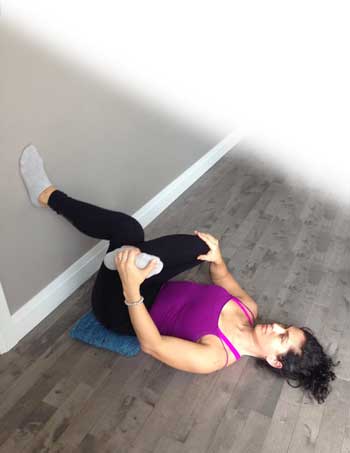 PILATES
Contemporary & Classical
Pilates I
Learn the fundamentals of Pilates, such as: body alignment & use of breath. Improve posture and core stability.
Pilates II+
Same principles as in level I. Designed for those who have practiced, are familiar with Pilates fundamentals & ready for a challenge. The focus in this class is on advanced movements and increased flow from one exercise to the next.
Pilates & Yoga for Dancers
Through the process of pilates & yoga dancers will learn to connect with the structural balance of their bodies and how to align themselves to produce maximal length & strength. The yoga segment will teach dancers how to open up in overly tight or contacted muscles & joints, to produce smoother ranges of motion while dancing.
Living in Harmony with the 5 elements!
In this one hour class we will connect with our bodies & minds with respect to the outside climate of the day. A true experience in presence, in our inner & outer world!
YOGA
Yoga (Incorporates several philosophies):
Ashtanga – 8 steps to self-realization through yoga practice.
Hatha – Yoga of the body.
Iyengar – Attention to alignment with the use of props (Yoga Therapy)
Kundalini: Awaken energy from the base of the spine through breath work & body movement to cleanse the energy centres as well as internal organs through the use of specific yogic practices, intend to eat mindfully. Excellent way to eliminate toxins and create an elated state in your being.
Meditation – Awareness of internal, subtle energy flow. Creating a state of inner non-resistance. These philosophies are explored to experience our awareness of self & world.
Yoga I: Suitable for beginner participants, starting a personal practice by developing an understanding of yoga. Excellent way to dissipate tension!
Yoga II+: A powerful and flowing practice combining energy direction & deeper meditation. Produces the by-products of body – mind strength & flexibility. A minimum consistent practice of one year. Less explanations and more internal/intuitive direction from the self.
Gentle Yoga: (No experience necessary)
A series of restorative postures to open and release tension. This class is geared toward students with mobility issues, athletes, obesity, elderly and pregnant.
Yoga 4 Young Athletes: For pre-teens 9-11 years of age. Yoga postures & breath techniques will enhance & support the body mind for all sports (including hockey, soccer, figure skating & dance)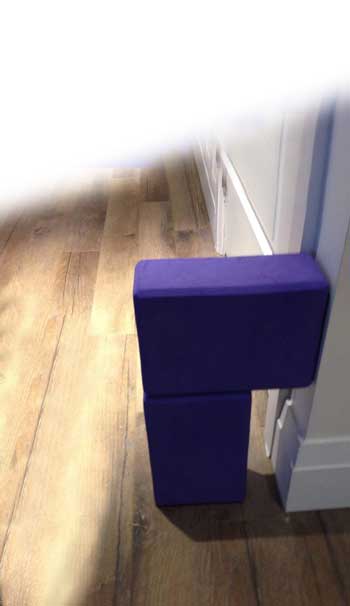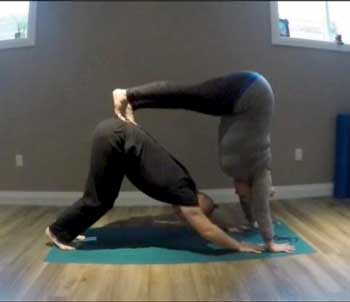 PARTNER YOGA!
In Partner Yoga one person is the giver, the other the receiver. The receiver is always in charge & relays information about how much/little support & depth they need. The giver needs to be receptive & in tune with the receivers non-verbal & verbal cues. Both participants will benefit by switching roles for each pose.
WHY PARTICIPATE?
Partner Yoga is an effective way to experience a sense of support & connection to one another. The assistance brings greater alignment awareness, depth & satisfaction to any yoga practice. * In the past we have had sisters, mothers, daughters, friends & couples join!
CELEBRATE Birthdays & Special Occasions — with Yoga & Pilates!
Add this health giving component for your loved ones. 1.5 – 2 hours in length.
We can accommodate groups of 10 in adults or 16 in children/ pre-teens @ our home studio.
BODY BLEND (Sept. – June):
step, resistance training, core & stretch @ the YMCA Thursday mornings 10 – 11am
SUGGESTIONS FOR PRACTICE
Before your pilates/yoga class
Please refrain from wearing any fragrances–many suffer severe reactions, respect others by being sure you come to class SCENT FREE.

Allow time for meals to digest (2 – 3 hrs)

Inform your teacher of recent injury, pregnancy, surgery/illness.

Turn off all cell phones.
Barefoot is best during standing balance postures.

Classes are non-competitive.

If you have a specific question, ask at the end of class.

Yoga/Pilates attire: semi-loose to form fitting (cotton is best).

Honor your limits & most of all, enjoy yourself!
FEES
First drop-in class – FREE
All rates below include HST
| | |
| --- | --- |
| | Price/Rate |
| 3 Week Pilates & Yoga, Gentle Yoga | $50.00 |
| 3 Pilates OR Yoga Classes | $40.00 |
| 4 Week Pilates & Yoga, Gentle Yoga | $60.00 |
| 4 Pilates OR Yoga Classes | $50.00 |
| 5 Week Pilates & Yoga, Gentle Yoga | $75.00 |
| 5 Pilates OR Yoga Classes | $60.00 |
| 6 Week Pilates & Yoga, Gentle Yoga | $90.00 |
| 6 Pilates OR Yoga Classes | $72.00 |
| 7 Week Pilates & Yoga, Gentle Yoga | $105.00 |
| 7 Pilates OR Yoga Classes | $84.00 |
| 8 Week Pilates & Yoga, Gentle Yoga | $115.00 |
| 8 Pilates OR Yoga Classes | $90.00 |
| 8 Class Pass Pilates & Yoga, Gentle Yoga | $135.00 |
| 9 Week Pilates & Yoga, Gentle Yoga | $130.00 |
| 9 Pilates OR Yoga Classes | $100.00 |
Price/Rate

Students (14-17) & Seniors (65+) reveive a $10 discount off pre-reg. programs

Drop-in class/visit one time visit pilates & yoga/gentle yoga
$17.00

Drop-in pilates or yoga

$14.00

Community Sunday Classes 4-5pm
$5.00

Off site contract pilates or yoga

$85.00

Private Session:
Thai Yoga Massage,
Reflexology,
IET
$75.00

30 min. private SRI

$40.00

4 week group SRI
$60.00

Clear Day NSA & SRI for transformation and healing

$175.00
Policies
Minimum 5 participants for pre-registered classes to take place.

Pilates & Yoga are limited to a maximum of 20 participants per class @ 145 Acton Street.

Registration on first come first-serve basis.

No refunds, extensions, exceptions or transfers on single classes. Make up classes can be made within the current pre-registered program.

Class & Fee Schedule subject to change with as much notice as possible.

Minimum 24 hours notice for cancelations of private sessions, reflexology or thai massage otherwise a $25 cancellation fee will be required.
– Please note, a $25 fee will be applied in addition to bank fees for NSF cheques, post-dated cheques are always welcomed!