REFLEXOLOGY, THAI YOGA MASSAGE & INTEGRATIVE ENERGY THERAPY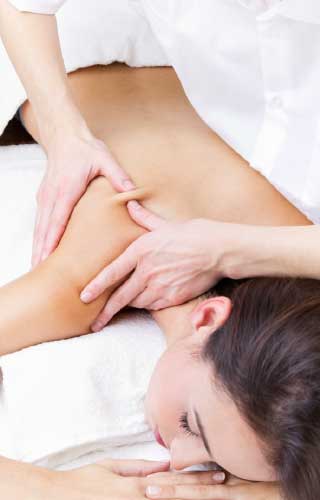 Reflexology
Reflexology is a natural healing art based on the principle that there are reflexes in the head, feet & hands that relate to all parts of the body. Main benefits are: Relaxation, Improves circulation, Helps to normalize a body's condition, Maintains health, Balances mind, body & emotions, Boosts the immune system by 25%+.
How is this Reflexology treatment different from other Reflexology? Your treatment will begin with a mild scraping technique on the scalp, very much like having your hair washed at a salon, points are then stimulated on the ears and face; second phase takes place on your right & left foot and lastly your hands are stimulated. Our basic objective is to bring about a state of rest and digest which sets the stage for healing.
During a treatment, Ayurvedic (old knowledge/life science) principles may be incorporated where necessary, based on which element (s) are governing your being. Please feel free to ask questions for clarification.

Thai Yoga Massage
Thai Yoga Massage Treatments also available –Thai Massage is an ancient healing art with roots in Yoga, Taoist medicine & Buddhist meditation. Sometimes called "assisted yoga", Thai Massage is renowned for increasing flexibility, releasing tension & stimulating healing.

Integrative Energy Therapy
This therapy is excellent for those who feel stuck in an old pattern that continually repeats ill health.
We use an established heart link provided to you with light touch, limiting patterns from your cellular memory will be released and you will receive new life supportive energetic imprints for your highest healing.
Getting the issues out of your tissues for vibrant health! Offering basic, intermediate and advanced levels of care.